Due to the law, we cannot accept ship to following countries.
Australia, China, Malaysia, Singapore, Korea
We can't ship due to COVID19
we can not ship to Germany, CANADA, India, Brasil, Russia and Africa by due to COVID19. Please do not order on our Web Shop.
The refund amount from us will be deducted 4% Paypal fee. If you remit the money without confirming this issue,
ORGA Aluminum Bolt Carrier
MI (MID WEST INDUSTRIES) BK
Compatible with Tokyo Marui MWS/BLOCK1/MTR
This is a bolt carrier that can be used for Tokyo Marui GBB series such as M4A1MWS、CQB-R Block1、MTR-16. The material is made out of T6061 Aluminum which combines high durability and a light-weighted body,perfect for frequent users. The brand is engraved.
The benefits to having a light-weighted bolt carrier
A lot of users go for bolt carriers that can give you a realistic recoil, when it's shot. Although on the other hand, the heavy bolt carriers can reduce performance and accuracy.
By reducing the weight of the bolt carrier, it's easier to move around giving you a stable recoil. When the recoil is reduced, the sighting at the time of shooting is stabilized, making it an ideal setting for game use and shooting matches.
In addition, it won't be affected by the weather making it's usage last longer. An aluminum bolt carrier is recommended for low temperature seasons and a steel bolt carrier is recommended for high temperature seasons.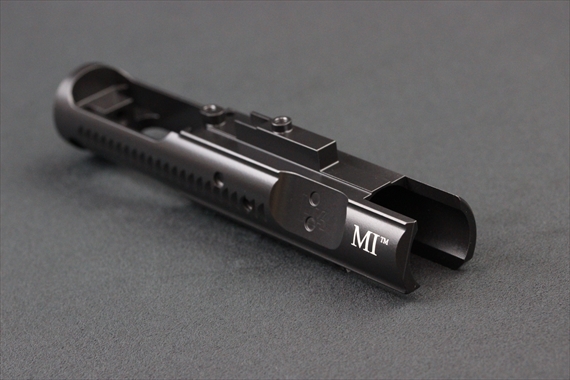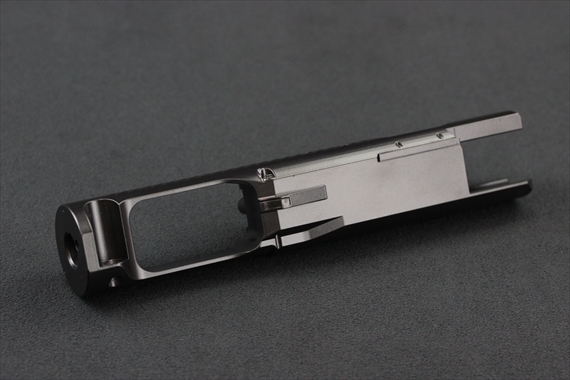 A steel stay has been introduced on the grounding surface since there were many troubles with the bolt stop not working.